Who Doesn't Love Bacon?
Yum!
Click here to see some great bacon recipes.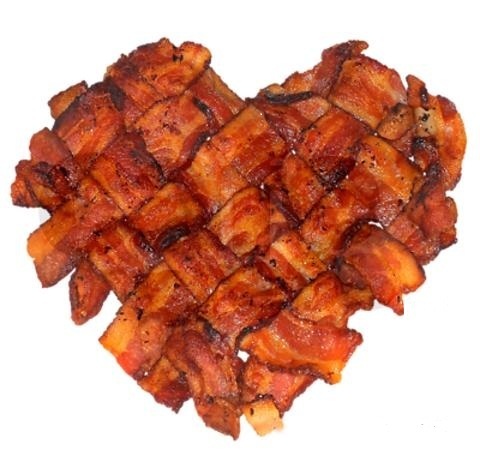 Praise the pig, Praise the pork,
Bringer of Bacon, Baste in glory
He does for me. Deity of meat,
God of grease, good for me.
Full of flavor, feeling good,
I eat the fruit from the tree of fat.